More product testing today, with the kids trying out the Kwik Stix set of tempera colors and the snapcircuits build-it-yourself FM radio. Well, we actually didn't get much of a chance to use the snapcircuits thing, really. But we did get to go nuts with the tempra sticks!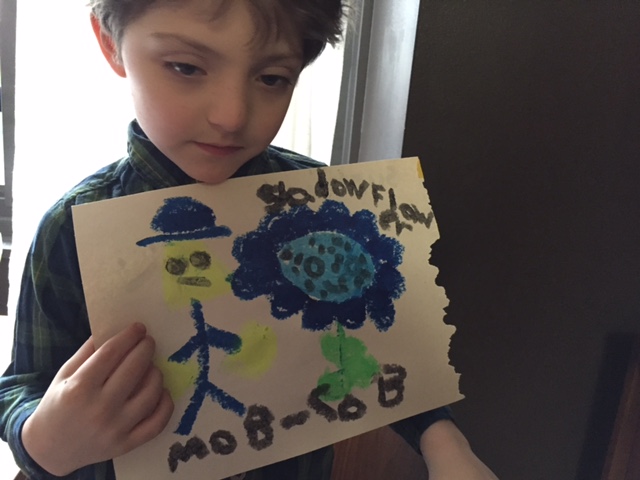 The tempera sticks are essentially like glue sticks you can draw with. Zephyr used them to make some drawings of flowers from Plants Vs. Zombies. The sticks are really thick, so they didn't do details so great, but the colors are indeed bright as advertised. And they weren't messy! I was dubious about that claim, but it was accurate. They were definitely easy enough for Lyric to use them effectively, too!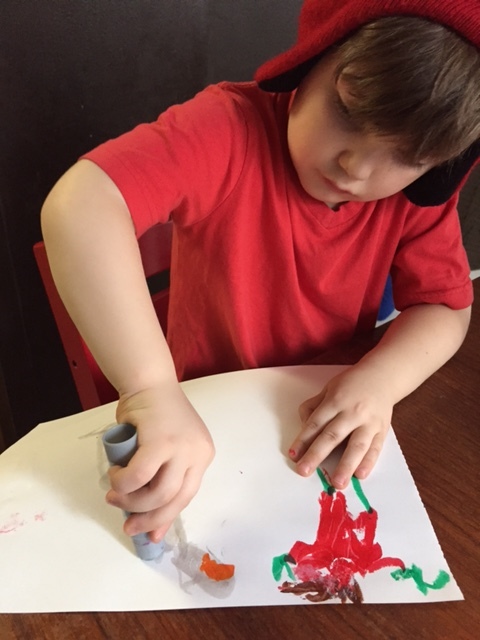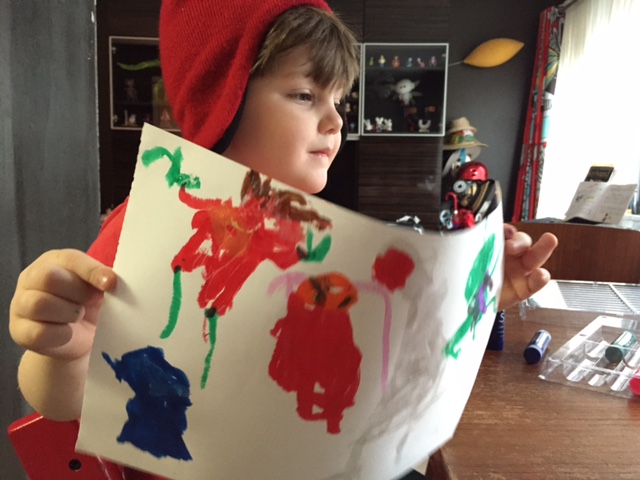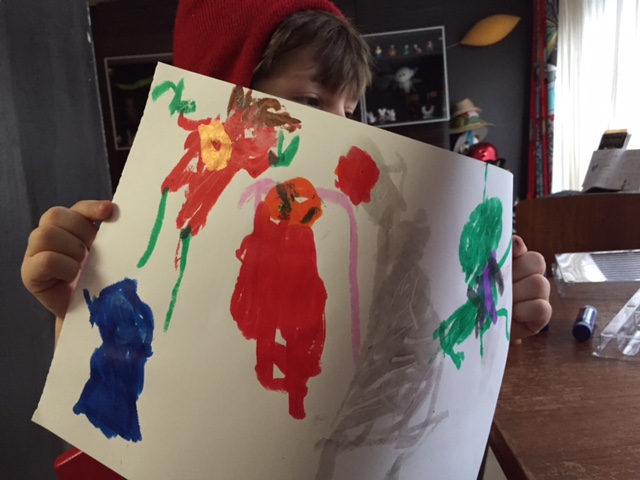 Lyric used the tempera sticks to draw a cool picture of the Teen Titans! He was really into telling me how Cyborg had one red eye and Starfire was flying. I was pretty impressed by this one. It's loose in form, but I really dug how he took in the body shapes and poses. And this was all freehand!
I mean, check out that Beast Boy. Very cool.
We started trying to make the snapcircuits radio, but ran out of time. It was a bit harder than it looked.
So overall, I think I'd give the Tempra Kwik Stix an A- and the Snapcircuits radio an incomplete. We'll try to revisit that this weekend.