Today was supposed to be the third day of film making, but we had to pre-empt the filming so that the kids could product test a new jigsaw puzzle my wife Chay is thinking of bringing into the MoMA store. It was a 100 piece puzzle with a map of New York City on it... Could the kids do it all on their own?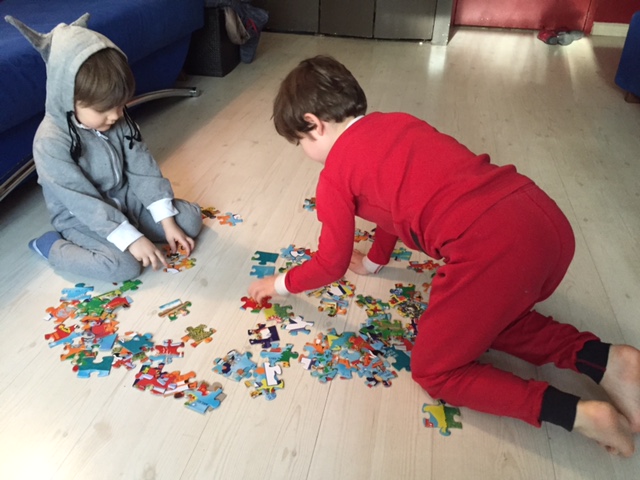 The answer was yes! They even worked together pretty well to do it, give or take a few little freak outs here and there about who got to put in a piece. But they were able to put together what was on a piece and what it went with fairly accurately. I tried to give them some problem solving strategies throughout: separate edge pieces, turn everything right side up, look at the picture on the back of the box to see where pieces would go, etc.
The nice thing about a jigsaw puzzle is that the more pieces you get in, the easier it gets (because there's less pieces to choose from). So it kind of pulls you in and makes finishing a lot quicker than starting. There was definitely a few points where the kids complained it was too hard, but I told them that's when they have to try harder.
And soon after they were done! I took a victory photo with them laying on the floor.
Filmmaking continues tomorrow!